Ready to purchase an investment property in Florida? Trust Eileen Kedersha for the highest level of real estate service and expertise. Call 954-462-3600!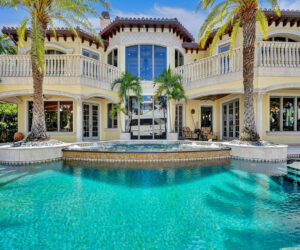 Article Written by: Brittany Fisher
Using Property Investment as an Additional Income Stream
The rental market has been on the rise for some time now and will only keep growing in the future. The current supply of houses isn't enough to keep up with the increased demand of people who are looking to buy homes. This imbalance has caused a rise in home prices, which has made it difficult for people to purchase a home. This has led many homeowners to decide on renting out their homes instead of selling them.
If you're not ready to sell your house, renting it out is a great way of making some extra cash. Besides the steady income stream, there are tax benefits for owners who lease out their properties.
Purchasing Rental Property
Or, if you're looking to purchase a rental property, this is an excellent time for that, too, since increases in property values and rental prices will easily keep you with a nice steady income for as long as you own the property.
The following are a few things you should consider when looking to buy rental property:
Location: The location of the property will significantly impact your rental income.
Price: You should be aware that the higher the price, the more you can charge in rent.
Rental rates: It is important to know what people in your area are paying for rent so that you can charge a competitive rate. Be aware of the effect specific neighborhoods and suburbs have on rental rates, too, so that you charge a competitive price.
Occupancy rates: Zeevou explains that the occupancy rate will determine how much money you can make from your properties.
Investment terms: You should know how long your investment will take to pay off and what percentage return on investment you are looking for.
Getting the Property Ready
It is probably not necessary to spend a lot of money on renovating your own home to prepare it for renters since you've likely been maintaining it all along, but there are some things you can do to make it more appealing for potential tenants.
Clean the carpets and flooring.
Polish all hard surfaces, including kitchen and bathroom countertops.
Repair any broken windows or doors.
Paint the walls and trim if necessary, using muted neutral shades.
Make sure the landscaping is as low maintenance as possible.
Curb appeal is important, so make yours stand out with some new light fixtures and flowers.
If you've purchased a home to use as a rental property, you'll have to make sure everything is in proper working order, like structure, appliances, HVAC, wiring, and the roof are all in good order. Hiring a property inspector before you purchase is the best way to ensure you're not going to be underwater making costly repairs.
If you don't plan on living near your rental property or don't have the time necessary for all the work involved, Rentec Direct points out that you will want to hire a property manager. They can help you maximize your profit by screening tenants, handling maintenance issues, and collecting rent payments on time. They can also help you find qualified renters by advertising your properties to the right people and negotiating leases with them on your behalf.
Tech Tools Make Marketing Easy
Marketing your property can be done easily using social media. Millions of people turn to marketplace sites like Facebook when searching for property. Posting your property on Instagram can boost awareness and showcase your rental.
You can share videos of your property to post on social media or on your website to give potential tenants an inside look at the property. Also, an infographic offers valuable information that quickly catches the eye of potential tenants and then expands on it in a fraction of the time it would take if the same message was written out instead. Building your own infographic to share on social media is easy when you modify ready-made templates by adding your own fonts, icons, and images.
Get Started Today
Property is always a great investment though it does require some work, so make sure you're prepared before making the leap. But, as millions of other property investors will tell you, it can be one of the best financial decisions you'll make.
If you are interested in an investment property in Florida, feel free to contact Eileen Kedersha, a Broker Associate with ONE Sotheby's International Realty, 954-462-3600 | https://www.sfloridaluxuryhomes.com/ | EKedersha@OneSothebysRealty.com or her Husband, William Kedersha who specializes in investment properties throughout Florida, 954-817-2900 Wkedersha@onesothebysrealty.com.