When you work with a dedicated real estate professional like Eileen Kedersha, regardless of whether you're buying, selling or both, you can count on a quality experience and unrivaled service. Connect with Eileen today to begin your real estate journey! 954-462-3600 Photo credit: Unsplash
Article Written by: Brittany Fisher, financiallywell.info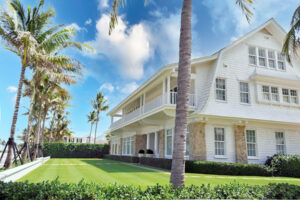 What Home Buyers and Sellers Need to Know Before Hiring a Real Estate Agent
When you decide to buy a home, you likely have an idea of where you want to live and what you're looking for, but how do you know if your ideas line up with reality? When it comes time to sell, how do you know the right price? No one should have to navigate this process on their own, and an experienced real estate agent like Eileen Kedersha can help you find the answers to your questions.
Before hiring an agent, though, start with these tips that will prepare you for what to expect.
Purchasing a Home
The beginning of a home search is more about finding out what you don't want first and finding out what you do want second. You may have a head full of ideas, but when you actually look at homes, those ideas come into clear focus. For this reason, visit some open houses in the area where you want to buy. When you tour some homes, things that you haven't even thought of will jump out at you, especially the features you don't want. This helps narrow down your "must-have" and "like-to-have" list so you and your agent can focus on finding your perfect fit.
As you start visiting open houses and fine-tuning this list, keep these tips in mind: Continue reading "What Home Buyers and Sellers Need to Know Before Hiring a Real Estate Agent"