When you work with a dedicated real estate professional like Eileen Kedersha, regardless of whether you're buying, selling or both, you can count on a quality experience and unrivaled service. Connect with Eileen today to begin your real estate journey! 954-462-3600 Photo credit: Unsplash
Article Written by: Brittany Fisher, financiallywell.info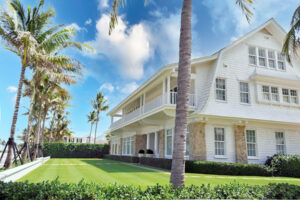 What Home Buyers and Sellers Need to Know Before Hiring a Real Estate Agent
When you decide to buy a home, you likely have an idea of where you want to live and what you're looking for, but how do you know if your ideas line up with reality? When it comes time to sell, how do you know the right price? No one should have to navigate this process on their own, and an experienced real estate agent like Eileen Kedersha can help you find the answers to your questions.
Before hiring an agent, though, start with these tips that will prepare you for what to expect.
Purchasing a Home
The beginning of a home search is more about finding out what you don't want first and finding out what you do want second. You may have a head full of ideas, but when you actually look at homes, those ideas come into clear focus. For this reason, visit some open houses in the area where you want to buy. When you tour some homes, things that you haven't even thought of will jump out at you, especially the features you don't want. This helps narrow down your "must-have" and "like-to-have" list so you and your agent can focus on finding your perfect fit.
As you start visiting open houses and fine-tuning this list, keep these tips in mind:
Buy for the future: Some people go into buying their first home thinking they're looking for a "starter home." This may be true, but Today recommends you should anticipate staying in this home for at least five years. Some people stay in their first home for much longer. Try to picture where you see yourself and your family in five, 10, or even 20 years, and buy with your future self in mind.
Buy for the neighborhood: The location of your new home is just as important as the home itself because your neighborhood can affect everything from your commute to school quality, crime, housing values, and even the character of your neighbors.
Buy in your budget,
and buy smart: Buying within your budget may sound like a no-brainer, but many buyers fall into this trap when they start their search too high. Start by knowing what you can afford, and then shop for loans. The name of the game is to find the best deal for the lowest monthly payment, so explore all available avenues. For example, if you're a former veteran, don't forget that you can tap into the benefits of a VA loan. Regardless of whether you choose an adjustable or fixed-rate loan, you can secure a lower interest rate, and you won't have to worry about a down payment or private mortgage insurance, all of which adds up to a lower mortgage payment.
Selling Your Home
The number one thing to know is that your agent will market your home first and sell your home second. The real estate market is constantly changing, and your agent is always on top of those changes and how best to market your home to reach the right buyers. For your part, getting your home ready for sale — including cleaning, decluttering, and staging — makes your home more appealing to buyers to get the most mileage out of your agent's marketing efforts.
It's also a good idea to get your home inspected before putting it on the market so you have time to fix issues or price accordingly. Most issues that a home inspector finds are a must-do, but what about other updates and repairs? Some updates are more likely to pay off than others, and these can vary depending on the local housing market. In general, fresh paint, kitchen and bath updates, and smart home upgrades are typically worthwhile, but talk to your real estate agent before making any changes.
If this is your first time buying or selling a home, or even if it's been awhile and you're a little rusty on the process, starting with this primer on what to expect will put you on the best footing. For buyers, determining what you want, and finding those amenities in your budget, often feels overwhelming. For sellers, you may feel anxious to get the best price and sell fast. When buyers and sellers take these tips to heart, it truly helps them feel more on top of the real estate process and confident about what you and your agent can accomplish together.
Let's Connect Eileen Kedersha 954-462-3600