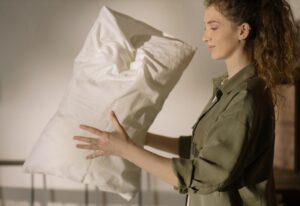 Article Written by: Brittany Fisher, financiallywell.info
From Drab to Fab: Essential Home Makeovers that will make your Home a Show-Stopper
As a homeowner looking to sell, it's crucial to ensure your home is in excellent shape for open houses and showings. By creating an inviting atmosphere, you can make potential buyers feel welcome and help them envision living in the space. Here are eight essential tips to get your home ready for viewings, presented to you below by Eileen Kedersha.
Step Up Your Curb Appeal
First impressions are everything, so it's vital to clean your home's exterior. Start by pressure washing the siding, windows, and walkways to remove dirt and grime. Trim overgrown bushes, mow the lawn, and add fresh mulch or flowers to garden beds. A well-maintained exterior will instantly boost your home's curb appeal and entice potential buyers to see more.
Continue reading "Essential Home Makeovers that will make your Home a Show-Stopper"