Upgrades to Make Your Home a Haven in 2021
Article Written by: Brittany Fisher, financiallywell.info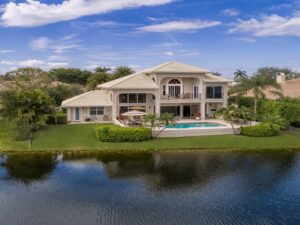 Your home is your greatest asset, and it's also the place you likely feel the safest. However, we all spent entirely too much time at home in 2020, and now you may feel like those same walls that sheltered you throughout the pandemic are closing in. Brought to you by Eileen Kedersha with ONE Sotheby's International Realty, here are a few tips and tricks on how to make your house feel like a brand-new space once again.
Focus on the outdoors.
With warmer months ahead, you will likely be spending more time outside. Start by evaluating your outdoor entertainment areas. If you don't have a walkway or patio, Bella Masonry and Construction can help you plan and create the perfect spot, as well as make repairs to your foundation or existing outdoor steps to ensure the safety of your family and visitors.
Your outdoor entertainment area won't be complete without shade. You can invest in inexpensive shade sails, which simply mount to a post or existing exterior wall. Depending on how much space you have, you might also consider adding a swimming pool, outdoor kitchen, or dedicated outdoor game zone. If you want to get really creative, you can use concrete pavers to make a chess or checkers board right in your own backyard.
Reduce clutter and clean.
Having spent more time at home in 2020, there's a good chance that you've added to the chaos with lots of things you didn't need. You may have also worn out your furniture and carpets. If your home now has that "lived-in" look, summer is a great time for spring cleaning. Plan to clear out any excess. You can box these up and take them to storage or stick them in the garage until you're ready for a yard sale.
Once you have your house cleared out to the bare minimum, it's time to get to work cleaning from top to bottom. Start with dusting the walls and baseboards, shampooing the carpet, deep cleaning the tile, and adding a coat of paint to any room that looks run down. Give the furniture a good cleaning, which may require a professional touch if you find more stains than you can get out with the products available to you. Look for an upholstery cleaning service online, but consider what previous customers say about available services. Online reviews can keep you from making an expensive mistake. Before you bring them in to do the work, confirm that they are using tools specific to your job instead of "all-purpose" tools, which could damage the upholstery.
Take advantage of under-utilized space.
No room in your home has to be relegated to a single purpose. There's always a way to get the most out of your space. For example, if you have a basement rec room, you can add a video projector, lighting, and a quality sound system to build your own home theater. Technology services provider FireFold explains this isn't a cost-prohibitive endeavor and asserts that it's a better alternative to visiting your local movie theater (which may not be open anyway).
You can also use your dining room as an indoor game area by storing your favorite card and board games in an unused kitchen cabinet. Don't forget about excess storage areas that you might not be using, including underneath basement stairs and overhead racks in the garage.
Creating a home that feels new and doesn't remind you of the trauma of 2020 is a challenge. But creating a beautiful outdoor entertainment area, cleaning out the clutter, and finding uses for old spaces is a great start. So get ready to see your home in a brand-new light. It doesn't have to break the bank, and you may just find that home becomes your favorite place once again.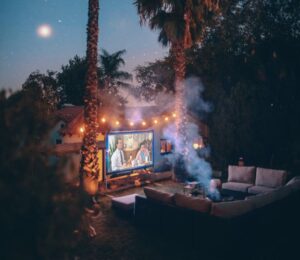 Are you looking for a home in South Florida? Get in touch with Eileen Kedersha with ONE Sotheby's International Realty, whose expertise can help you find what you're looking for. Call 954-462-3600 or email ekedersha@onesothebysrealty.com.
Image via Pexels