Flipping Houses to Earn Money for Tuition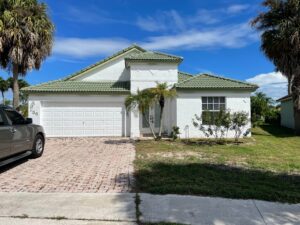 Going back to school as an adult can be a daunting task. You may not have the time or money available to make it happen. But what if there was a way to pay for college while also gaining valuable experience? Flipping houses is one option that could help you accomplish both goals. Here are some tips and resources from South Florida Luxury Homes to help you get started!
Article Written By: Emma Croft emma.croft@getgardening.info
Creating a Budget
Establishing a budget is key when it comes to flipping houses. You should make sure you have done your research and know exactly how much money will be required for the purchase of the house, repairs, and any other associated expenses. Don't forget to factor in things like home staging before you can list the property; this helps ensure that you won't be unprepared when it comes time to flip the house.
Selecting the Best Residence
Once you have established a budget, it's time to find the right home for your project. Look for homes that are in need of repairs but still have the potential for being turned into something beautiful. Consider factors such as location, size, condition of the property, and any other features that could add value to the home when it's sold.
Continue reading "Flipping Houses to Earn Money for Tuition"