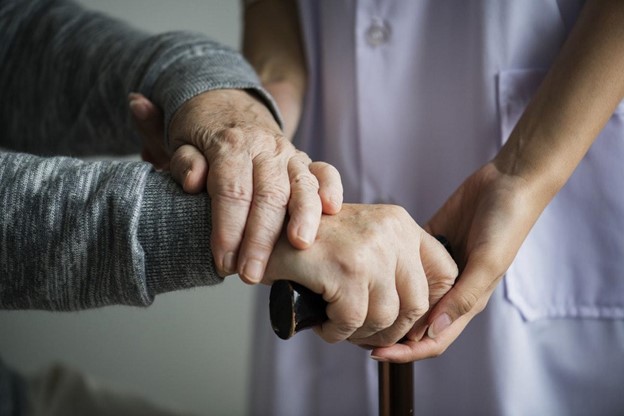 4 Steps to Get Started Planning for Your Future Disability Care Costs.
Article by Ed Carter.
When you live with a disability, planning for care is important. You need to make sure you have the right care for your personal needs, but you also need to ensure that you will have the financial resources needed to afford that care. For the latter, checking a few "to-dos" off your list can take the stress out of planning for the costs of future care.
 Figuring Out Your Assisted Living Options
 If you are living with a disability and you are age 50 or older, you may want to research the cost and availability of assisted living in your area. Assisted living facilities can offer valuable assistance to seniors who need help with daily tasks but still want to maintain some independence, with many options. For example, some communities may offer barber/beautician on-site services or a wider variety of planned social activities. While some facilities may offer similar amenities, it's important to schedule tours of each of your top choices, so that you can see firsthand what sort of services are offered and which assisted living option is best for you.
Also, be sure to confirm the monthly costs you can expect to pay and also ask about pre-paying or deposits if you need to hold your spot in a desirable community. Getting a better idea of assisted living expenses in your area now can also be helpful so that you can find ways to pay for those monthly costs. You may be eligible for assistance through the VA if your disability is service-related, or you may be able to get help from non-profits with assisted living costs.
 Planning for Your Healthcare Costs in Retirement 
 The cost of healthcare should factor into every retirement savings plan. Healthcare costs are only going to rise as time goes on, and not planning appropriately for these added expenses could put all of your retirement goals at risk. So, include care costs in your overall retirement savings plan no matter how old you are right now. Even if you're 50, you can still take effective steps to save enough for retirement and your healthcare needs, but those steps definitely need to be more aggressive. You'll need to be strategic with investments and assets to build your nest egg in such a short timeframe, so think about consulting with a financial advisor so you know exactly how to maximize your retirement savings.
When you are nearing retirement, you need to check some financial items off of your list as well. Try to pay off or pay down your debts so that you can trim your monthly costs, and definitely make sure you have the right healthcare before you retire. If you're struggling financially and have substantial debt, relief is available. Debt solutions will depend on how much you owe, your ability to pay off your debt, and your employment status. Before making any decisions, it's a good idea to review your options with an experienced debt relief professional.
 Remodeling or Finding a Home to Age in Place Safely
 Are yo planning on aging in place for as long as you can? You're not alone in that preference, as nearly 90 percent of all seniors would prefer to age in place. If aging in place is important to you, you need to take the costs of doing so into account when planning for your future care and comfort. Modifications for your home can involve simple, inexpensive fixes, such as adding non-slip mats to bathrooms, as well as more costly projects, like widening doorways to accommodate wheelchairs. Adapting a home for those with disabilities can take more specialized remodeling projects, including adding wheelchair ramps to entryways or integrating helpful smart home technology.
It's important to weigh all of your home modifications now so that you can find the best ways to pay for those changes over time. For instance, government assistance may be available to veterans, seniors, and other qualifying individuals, but these grants can take time to apply for and secure. If your home isn't able to be modified to your needs, you may need to purchase a new one. If so, you'll need to connect with a detailed-oriented and dedicated realtor. Eileen Kedersha has the expertise and experience to put you in a home that suits all your needs.
Looking Out for Your Family
 While you'll want to make sure you're doing everything possible to care for your needs, consider your family as well. A life insurance policy can help cover significant living expenses, debts, and college tuition for your children should you pass unexpectedly. You can estimate how much life insurance you need by using an online calculator. Policy length typically ranges from 10 to 30 years.
Don't let future care costs catch you off guard. Plan for those expenses now, so that you won't have to stress when it comes time to retire. That way, you can really enjoy your golden years!   Photo Credit: Rawpixel