How to Move to a Different State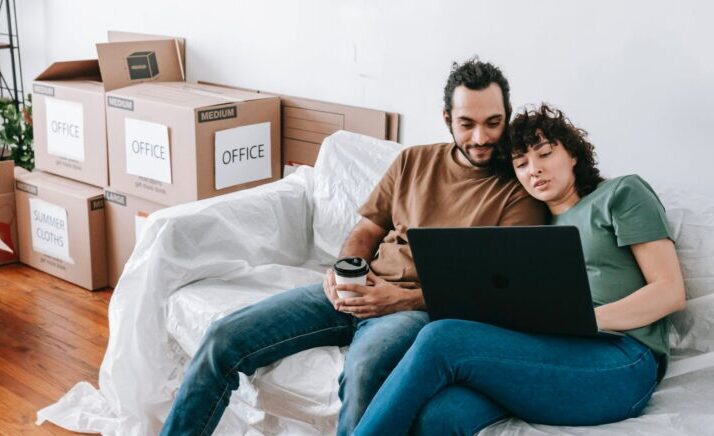 How to Move to a Different State
Many moves in the United States are individuals or families moving to a different state. These moves are more complex than moves within the same city or state. Fortunately, a little planning goes a long way toward making the process easier. Here, we outline the basic steps for moving to a different state.
Find a Home
Although the basic buying process is the same whether you are moving across the street or across the country, there are unique difficulties when searching for a home in another state. If you are not familiar with the area, you won't know about the noise level, amenities, or schools in any neighborhood. Make sure to research the neighborhood thoroughly and visit if possible.
Pay attention to the cost of living in the area you are moving to. Certain cities are likely to be more reasonably priced than others. Weigh the cost of living against the other factors affecting your location choice, such as school quality and commute length. When searching for a home, decide whether you want a house or condo. Condos are often less expensive than detached houses. This can allow you to move to a more expensive location without spending more on a home.
When you're ready to purchase a property on Florida's East Coast, connect with Eileen Kedersha for superior real estate service and expertise!
Pack and Move
When packing, make sure you have easy access to essentials. Consider putting these items in your personal vehicle rather than the moving truck and marking the box so you know what it contains. Include medications, chargers, cleaning supplies, and other important items.
Because moving an entire home to a different state is a large undertaking, many individuals choose to hire movers to streamline the process. Quality movers are an invaluable resource during stressful moves, but scammers can turn your move into a nightmare. Ask friends and family for recommendations. Check online reviews, and see if the company is registered with any professional associations. Avoid movers that show any of the following red flags:
Business name change
Ask for a large deposit
Provide a blank contract
Consider a Home Warranty
A home warranty is a service that helps to protect homeowners from unexpected repair and replacement costs. Many homeowners choose to purchase a home warranty in order to safeguard their investment and minimize the inconvenience of dealing with unexpected repairs. A home warranty typically covers major systems and appliances, such as air conditioning, heating, plumbing, and electrical systems. In the event that one of these systems or appliances breaks down, the home warranty company will send a technician to make the necessary repairs. Research policies online and you can check out home warranty reviews.
Settle In
Once you, your family, and your belongings are safely at your new home, it is time to settle in. If you have not already done so, update your health insurance as soon as possible. Find doctors for all family members and pets. Enroll kids in their new schools. Use the GPS on your phone until you are familiar with the new location. Explore the area and make note of the following locations:
Police station
City Hall
Restaurants
Stores
Entertainment venues
If you do not have employment lined up in your new state, starting a business may be a good option. Starting a new business begins with creating a business plan to determine whether your idea is viable. Do market research to better understand the local market. Include the proposed business structure and necessary startup costs and make financial projections. If you need to secure funding, use your business plan to demonstrate to investors or banks that you are a safe borrower.
Whether you are moving to a different state for work or personal reasons, doing so is a big task. Take your time and plan thoroughly to ensure your move goes as smoothly as possible. Find a new home, develop a plan for moving, decide whether you need a home warranty, and adapt to your new location.
If you want to upgrade to a larger home with a separate office space in Fort Lauderdale, explore the home listings offered by Eileen Kedersha, a Broker Associate with ONE Sotheby's International Realty, 954-462-3600 | https://www.sfloridaluxuryhomes.com/ | EKedersha@OneSothebysRealty.com.