Accessible Homes: What to Look for and How to Prepare for the Move
Author: Patrick Young  Image: Pixabay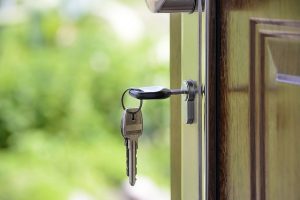 Accessible homes make things much easier for disabled individuals and seniors, but it can often be tricky to find the right one. There are so many factors to consider: location, price, and the home's ability to take on changes if it doesn't meet your needs as-is are just a few. There's also your budget to think about, as well as finding a great mortgage lender who will work with you. When it's time to look for a new home, it's absolutely crucial that you start with a great plan, so you won't be faced with any nasty surprises down the line.
You can get started by making a list of all the things you want in a home. Does it need wide doorways and open spaces for ease of movement in a wheelchair or other mobility equipment? Lowered counter-tops? Bathroom safety features? Think about your specific needs and which ones will be most important to you, both now and in the future.
Here are a few more things to think about when it's time to look for an accessible home.
Check Your Credit Score
In order to get the best deal on the right home for your needs, it's imperative that you check your credit score before you do anything else. There are several details that go into financing a home, including your debt-to-income ratio, how much credit you have, and your down payment amount (some loans, like an FHA loan, offer low down payments and less stringent qualification requirements).
Having a great score isn't enough these days to secure a loan; you also need to have built up enough credit to show the lenders. Do a little research online and get familiar with the requirements — and myths — that come with securing a home loan. Getting a copy of your credit report will help you figure out what you need to concentrate on as far as taking care of outstanding debts. Try to be patient; it can take some time to raise your score.
Location Is Important
When it comes to buying a home, location is always important; the school district, proximity to doctors, friends, and family, and neighborhood are all things you'll want to look at before making a decision. Every person living with a disability has different needs, so consider the things that will make your life easier. If you don't drive, for instance, you may want to look for something that is within walking distance to the places you frequent.
Look for Modification Possibilities
There are many homes out there that have been made accessible for various abilities, but you may find a home you love that doesn't already have those changes. If it's within your budget, you might be able to make the modifications yourself, but it's important to do a little homework first. Find out whether the sellers will be willing to lower the price and get an estimate of the amount it will take to add the things you need. Bigger changes might include widening doorways, adding a walk-in shower, or pulling up the carpet and adding hardwood or laminate flooring to prevent falls. Smaller modifications might involve painting, changing out knobs for handles or easy-to-grasp levers, or installing grab bars in the bathroom.
Prep for the Move
Moving is always a big job, but with the right preparations, you can ensure that everything goes smoothly. Declutter your home before you start packing and keep everything organized and neat once you start boxing things up, so you don't risk an injury. Finding and securing the right movers will also be helpful during this time, and you should also check to see if you qualify for financial assistance for home modifications.
Finding the right home for your accessibility needs may take some time, so give yourself plenty of breathing room. Start planning early in order to reduce stress during the process and ask for help from friends and family when it's time to move. Staying safe is a priority, and with some assistance, you can make the process an easy one.
Need help finding a home that is either can adapt to the needs of person living with a disability or wheel chair friendly? Give us a call we are ready to help you. Eileen and Bill Kedersha One Sotheby's International Realty, Fort Lauderdale and Weston FL 954-561-4100 or Ekedersha@OneSothebysRealty.com