New To Smart Home Technology? Read This Before You Buy
Article by: Ed Carter
Smart homes are all the rage, and there is a good reason for that. They are more efficient and offer people with disabilities (or those aging in place) more freedom to live alone than ever before. When you're in the market for a luxury home, you may find that smart home features are already included. However, when your budget leans toward modest, you may have to upgrade after you buy.
Here are a few smart home devices to add to your list.
Alarm systems, security cameras, locks. A smart home security system is a great way to keep your property under your own watchful eye 24/7. And as GearBrain explains, this feature may improve the value of your property.
Smart switches. A smart switch allows you to control any item that plugs into the wall from your smartphone or computer. You can, for example, turn your lights on and off from anywhere in the world if you're on vacation, or turn on your garage heater to keep things toasty and warm before you head out for the day.
One of the most energy impactful devices available today is a smart thermostat. Efficiency Vermont explains that a smart thermostat can be set according to your family's habits. This means it will know when to heat things up or cool things down.
There are numerous benefits to smart lighting. Nationwide explains that one of these is that the right bulb can help you get to sleep. Having the ability to control your home's brightness without having to get up and flip switches is a definite plus for those in wheelchairs or with mobility problems. Motion-activated lights are also useful for people with visual impairments.
Smart appliances (refrigerator, dishwasher, washer, dryer, etc.) are not only energy-efficient but can also reduce your workload. A smart dishwasher, for example, can detect food particles and keep them from re-depositing on your dishes, which will reduce the need for handwashing.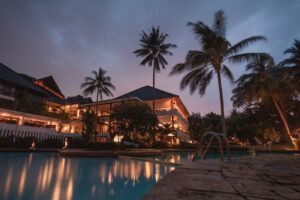 Smart home tips
Having a smart home is an investment. But a few things you can do to protect the money you've spent are to focus on cybersecurity and to add features one at a time as you acclimate to a new way of life.
If you're not tech-savvy, take the time to read up on ways to protect your home network so that hackers can't log into your smart devices. Digital safety is just as important as physical safety in today's day and age. Make sure your network is password-protected and secure before adding smart home devices.
You'll also want to take into account where these devices will be placed and how well they will blend into your home's current design. Many items such as a video screen smart home hub (like the Echo Show) will look in-place in any room, but your smart thermostat or other plug-in devices may stand out. Make sure to purchase colors that blend in well, and, if you would prefer a more rustic look overall, use plants, picture frames, and other decorative items to camouflage your touch of tech.
No matter your experience level with smart tech or your budget, these devices are a great addition to any home. Beyond energy savings, remote-controlled lights, thermostats, security systems, and other tools are a great way to enhance your home's value and livability today, tomorrow, and beyond.
On the lookout for a smart, new home or a home you can smarten up? Eileen Kedersha has the experience to find exactly what you need at the price you want to pay. For help finding your next property, call today at 954.462.3600.

Image via Pexels